Michael Kueckemanns
Acoustic Lab
Flothender Str. 8
41334 Nettetal-Lobberich
Deutschland

Tel.: 02153912420
E-Mail: info@acoustic-lab.de

Umsatzsteuer-Identifikationsnummer gemäß § 27 a Umsatzsteuergesetz: DE120027765

Plattform der EU-Kommission zur Online-Streitbeilegung: 
https://ec.europa.eu/odr
Wir sind zur Teilnahme an einem Streitbeilegungsverfahren vor einer Verbraucherschlichtungsstelle weder verpflichtet noch bereit.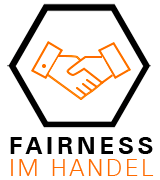 Mitglied der Initiative "Fairness im Handel".
Nähere Informationen: https://www.fairness-im-handel.de
IMPRINT                                                                                                                                        Michael Kückemanns                                                                                                                                Acoustic Lab                                                                                                                                            Flothender Str. 8                                                                                                                              41334 Nettetal-Lobberich                                                                                                                                                                                                                                                                                                                                                                  
Phone: +49 (0)2153 / 91 24 20

E-Mail: info@acoustic-lab.de
VAT identification number according to § 27a of Value Added Tax Act: DE 120027765
Platform of the EU Commission regarding online dispute resolution: https://ec.europa.eu/odr        The Seller is neither obliged nor prepared to attend a dispute settlement procedure beforer an alternative dispute resolution entity.